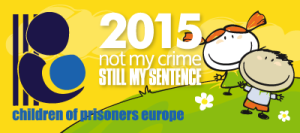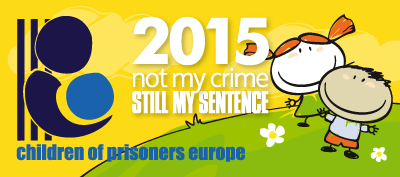 Children of prisoners Europe has today released a brand new campaign animation in five languages. The original script, recorded by network member Families Outside, Scotland, was written by a group of children whose parents are in prison, who had the idea of underlining the different emotions they feel in reaction to the imprisonment of their parent.
Article 12.1 (UNCRC)
States Parties shall assure to the child who is capable of forming his or her own views the right to express those views freely in all matters affecting the child, the views of the child being given due weight in accordance with the age and maturity of the child.
Article 12 of the UN Convention on the Rights of the Child (UNCRC) states that a child shall have the right to express their opinion in all matters affecting them and that the views of the child shall be taken into consideration in accordance with the age and maturity of the child.
Children with imprisoned parents are ordinary children facing extraordinary life circumstances. Like any other group of children, children separated from a parent in prison experience many different emotions. No situation is the same as any other; no child will react to said situation in exactly the same way as any other. Some children's reactions and ways of dealing with the imprisonment of a parent can be very different from those of another child in a similar position. Furthermore, one child's opinion can alter from one day to the next, or as the circumstances of their parent's imprisonment alter. It is important that we pay attention to these varying reactions and that each child is given the chance to express his- or herself.
Article 13.1 (UNCRC)
The child shall have the right to freedom of expression; this right shall include freedom to seek, receive and impart information and ideas of all kinds
Having access to age-appropriate information and support is vital in supporting children with imprisoned parents. In every aspect of our work, our interactions with children of imprisoned parents must be supportive, open and understanding. We strive to accompany and support the child in his or her reactions to their particular situation. We cannot change a difficult parent. But we can support the child in his or her reaction to that difficult situation and accompany them on their journey to dealing with it. What is needed is an open dialogue.
The reductionist language that decision-makers tend to use when describing children with imprisoned parents is limiting and can be detrimental to the children's needs. It is time to start paying attention to the children's varying needs and wishes, to put them at the forefront of our agendas and to give them a platform to express their reactions to the imprisonment of their parent in their own words. It is time to start listening.
Show your support
Watch the campaign animation, listen to the children's voices, and share among your networks, colleagues and friends. Thanks for listening.
English: http://www.notmycrimestillmysentence.org
Français: http://www.notmycrimestillmysentence.org/francais/
Italiano: http://www.notmycrimestillmysentence.org/italiano/
Norsk: http://www.notmycrimestillmysentence.org/norsk/
Nederlands: http://www.notmycrimestillmysentence.org/nederlands/
---