On the 12th January, COPE visited the European Parliament to meet with MEP Julie Ward to discuss the issues facing children of prisoners and to present her with pledge cards written by children from across Europe.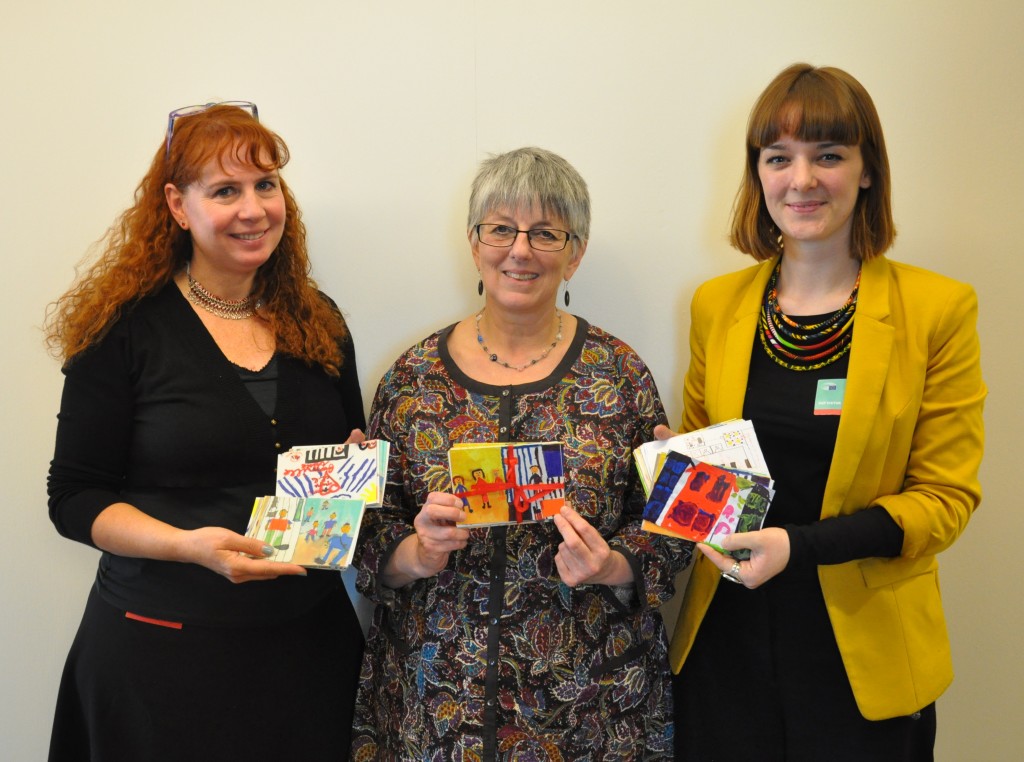 The pledge cards, written by children of prisoners who are in contact with our network members, express, in their own words, their hopes, desires and above all ideas for how to improve their visits to prison to see their parents.
As can be seen in the images, the children set out the simple types of changes to current visiting practices and rules that they think would make their visits easier and more enjoyable. Requests include longer visits, physical contact with their parents during visits (such as hugs), more activities and games, and the chance to play outside with their parents. 
MEP Julie Ward will present the pledge cards to the next meeting of the European Parliament Intergroup on Children's Rights in Strasbourg.