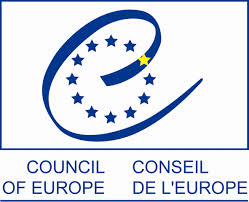 In 1973, the Council of Europe drew up its own Standard Minimum Rules for the Treatment of Prisoners, adopted by the Committee of Ministers (Resolution 73. 5). In 1987, the Council of Ministers deemed it necessary to reformulate the Standard Minimum Rules for the Treatment of Prisoners so as to take into account "significant social trends and changes in regard to prison treatment and management."
These recommendations are not binding for Member States but are evidence of an awareness of the rights of prisoners. The following excerpts focus on a prisoner's rights to maintain links with his or her family. There is no explicit reference to children of prisoners, except for those born inside prison establishments to incarcerated women or those granted authorization to remain with their imprisoned mother.
On 11 January 2006, in its second recommendation of the year, the Committee of Ministers of the Council of Europe adopted a new version of the European Prison Rules. The recommendation recognised that the previous 1987 Rules had been revised and updated substantively. Accordingly the 2006 Rules replace their predecessors in their entirety.
---
Allocation and accommodation
17.1 Prisoners shall be allocated, as far as possible, to prisons close to their homes or places of social rehabilitation.
17.3 As far as possible, prisoners shall be consulted about their initial allocation and any subsequent transfer from one prison to another.
Contact with the outside world
24.1 Prisoners shall be allowed to communicate as often as possible by letter, telephone or other forms of communication with their families, other persons and representatives of outside organisations and to receive visits from these persons.
24.4 The arrangements for visits shall be such as to allow prisoners to maintain and develop family relationships in as normal a manner as possible.
24.5 Prison authorities shall assist prisoners in maintaining adequate contact with the outside world and provide them with the appropriate welfare support to do so.
24.6 Any information received of the death or serious illness of any near relative shall be promptly communicated to the prisoner.
24.7 Whenever circumstances allow, the prisoner should be authorised to leave prison either under escort or alone in order to visit a sick relative, attend a funeral or for other humanitarian reasons.
24.8 Prisoners shall be allowed to inform their families immediately of their imprisonment or transfer to another institution and of any serious illness or injury they may suffer.
24.9 Upon the admission of a prisoner to prison, the death or serious illness of, or serious injury to a prisoner, or the transfer of a prisoner to a hospital, the authorities shall, unless the prisoner has requested them not to do so, immediately inform the spouse or partner of the prisoner, or, if the prisoner is single, the nearest relative and any other person previously designated by the prisoner.
---
Work
26.11 Prisoners shall be allowed to spend at least a part of their earnings on approved articles for their own use and to allocate a part of their earnings to their families.
Information
30.1 At admission, and as often as necessary afterwards all prisoners shall be informed in writing and orally in a language they understand of the regulations governing prison discipline and of their rights and duties in prison.
Women
34.3 Prisoners shall be allowed to give birth outside prison, but where a child is born in prison the authorities shall provide all necessary support and facilities.
Infants 
36.1 Infants may stay in prison with a parent only when it is in the best interest of the infants concerned. They shall not be treated as prisoners.
36.2 Where such infants are allowed to stay in prison with a parent special provision shall be made for a nursery, staffed by qualified persons, where the infants shall be placed when the parent is involved in activities where the infant cannot be present.
36.3 Special accommodation shall be set aside to protect the welfare of such infants.
---
Management and staff
Prison work as a public service
72.1 Prisons shall be managed within an ethical context which recognises the obligation to treat all prisoners with humanity and with respect for the inherent dignity of the human person.
72.3 The duties of staff go beyond those required of mere guards and shall take account of the need to facilitate the reintegration of prisoners into society after their sentence has been completed through a programme of positive care and assistance.
Training of prison staff
81.1 Before entering into duty, staff shall be given a course of training in their general and specific duties and be required to pass theoretical and practical tests.
81.2 Management shall ensure that, throughout their career, all staff maintain and improve their knowledge and professional capacity by attending courses of in-service training and development to be organised at suitable intervals.
81.3 Staff who are to work with specific groups of prisoners, such as foreign nationals, women, juveniles or mentally ill prisoners, etc., shall be given specific training for their specialised work.
81.4 The training of all staff shall include instruction in the international and regional human rights instruments and standards, especially the European Convention on Human Rights and the European Convention for the Prevention of Torture and Inhuman or Degrading Treatment or Punishment, as well as in the application of the European Prison Rules.
Prison Management
83.
The prison authorities shall introduce systems of organisation and management that:
a. ensure that prisons are managed to consistently high standards that are in line with international and regional human rights instruments; and
b. facilitate good communication between prisons and between the different categories of staff in individual prisons and proper co-ordination of all the departments, both inside and outside the prison, that provide services for prisoners, in particular with respect to the care and reintegration of prisoners.
87.1 Arrangements shall be in place to encourage the best possible communication among management, other staff, outside agencies and prisoners.
Specialist staff
89.1
As far as possible, the staff shall include a sufficient number of specialists such as psychiatrists, psychologists, social and welfare workers, teachers and vocational, physical education and sports instructors.
89.2 Wherever possible, suitable part-time and voluntary workers shall be encouraged to contribute to activities with prisoners.
---
Public awareness
90.2 The prison authorities should encourage members of the public to volunteer to provide services in prison where appropriate.
Inspection and monitoring
Independent monitoring
93.1
The conditions of detention and the treatment of prisoners shall be monitored by an independent body or bodies whose findings shall be made public.
93.2 Such independent monitoring body or bodies shall be encouraged to co-operate with those international agencies that are legally entitled to visit prisons.
Untried prisoners
Contact with the outside world
99.
Unless there is a specific prohibition for a specified period by a judicial authority in an individual case, untried prisoners:
a. shall receive visits and be allowed to communicate with family and other persons in the same way as convicted prisoners;
b. may receive additional visits and have additional access to other forms of communication;
Sentenced prisoners
102.2
Imprisonment is by the deprivation of liberty a punishment in itself and therefore the regime for sentenced prisoners shall not aggravate the suffering inherent in imprisonment.
103.5 Social work, medical and psychological care may also be included in the regimes for sentenced prisoners.
---
Ce poste est aussi disponible en: Français