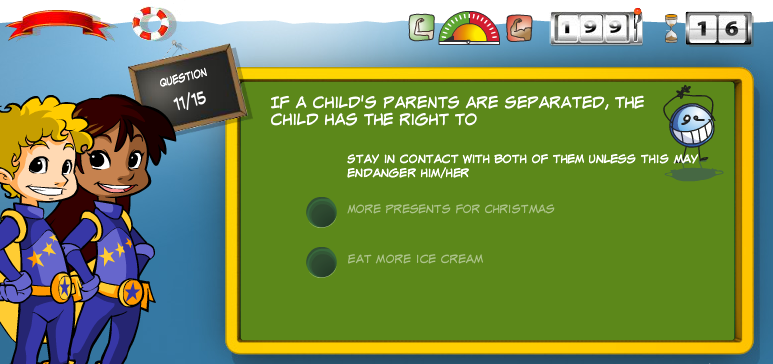 ---
The EU tries to make life better for all of us in all sorts of ways, like protecting the countryside, making sure the food we eat is safe, making phone calls and texts cheaper, fighting crime and lots, lots more.
The EU also works to improve life for children and young people.
EUROPA has created a site full of games to help teach you your rights.  The games have 3 categories – ages 6+, 9+ and 12+.
This post is also available in: English