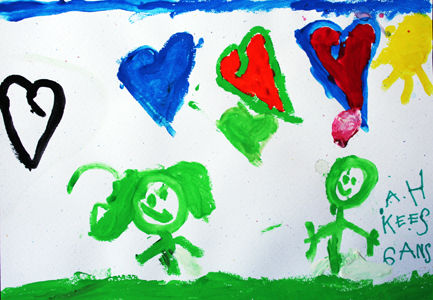 Children of Prisoners Europe, funded by the Bernard van Leer Foundation, is a European-wide initiative on behalf of children with an imprisoned parent.
With our network of European partners active within prison-related, child's rights and child-welfare fields, we seek to boost awareness and achieve new ways of thinking, acting and interacting on issues concerning prisoners' children.
---
Our message:
The child and his or her best interests are at the heart of our action. Children are entitled to the truth about their parent's incarceration. Above all, children must be able to maintain a link with both parents if separated from one or both, a right stipulated in the 1989 United Nations Convention on the Rights of the Child and the 2000 Charter of Fundamental Rights of the European Union. Supporting prisoners' children is a long term vision crucial to society.
The Staff:
Liz Ayre, Director
Hannah Lynn, Assistant Director
Claudia Vogg, Network Development Manager
The Board:
Lucy Gampell, President
Viviane Schekter, Vice-President
Kate Philbrick, Treasurer
Nancy Loucks, Secretary General
Marie-Jeanne Schmitt, Board Member, Board Member
Edoardo Fleischner, Board Member
Madelein Kattel, Board Member
Ce poste est aussi disponible en: English